2024 National All Dairy Breeds Youth Camp
January 5, 2024

-

January 8, 2024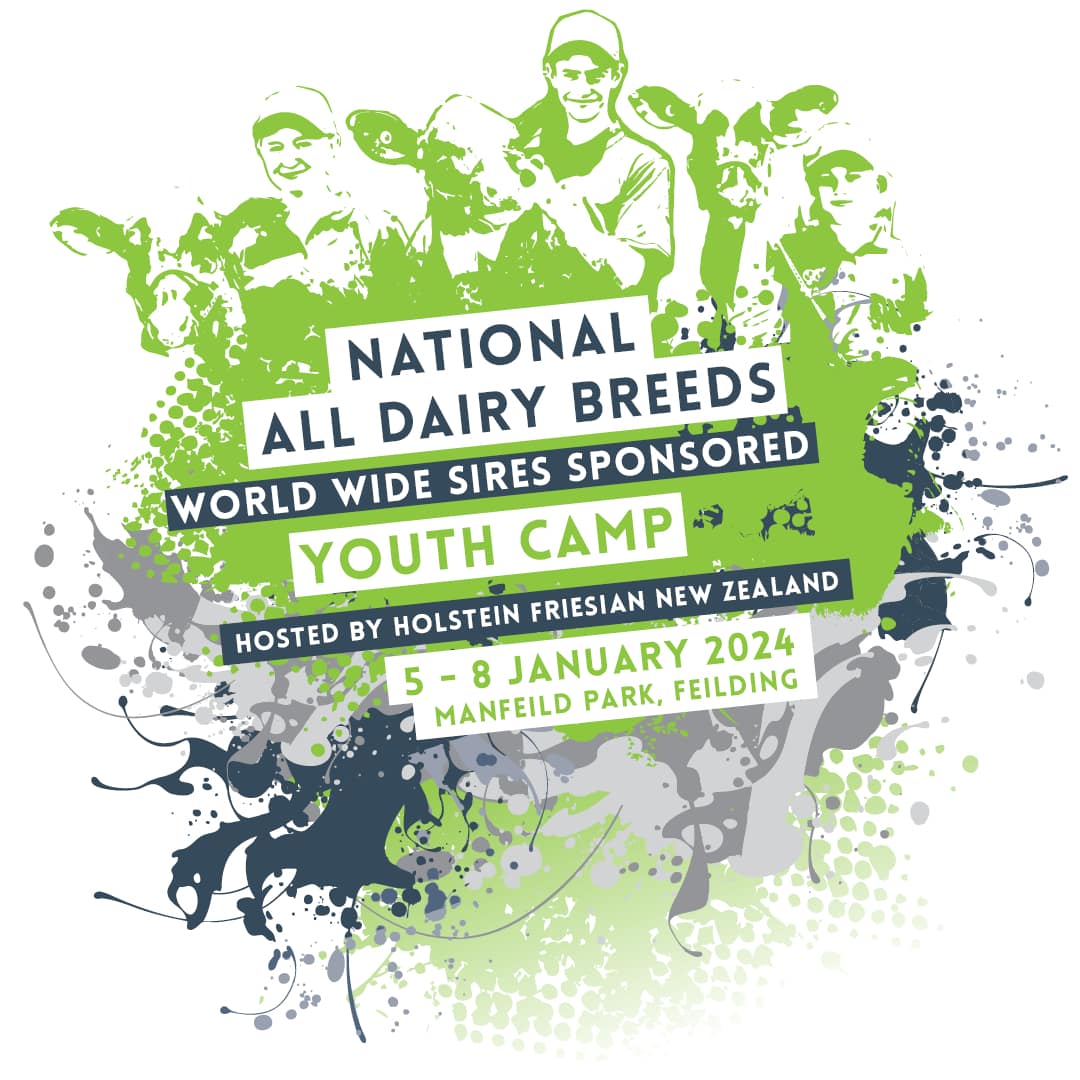 Are you interested in dairying?
Secure your spot at the National All Dairy Breeds, World Wide Sires sponsored, Youth Camp, hosted by Holstein Friesian NZ.
When: 5-8 January 2024
Where: Manfeild Park, Feilding 
The youth camp is open to young people aged 10-21 (conditions apply).
Fees are discounted for HFNZ youth members.
Make friends
Learn about animal behaviour and care
Take part in a mini show and team building activities
Awards and prizes up for grabs
A subsidy is available to help participants cover their travel costs. It's $100 to travel 500-999km and $200 to travel greater than 1,000km. To receive the subsidy the participant must be a Black & White Youth member.
Registrations are closed.
If have any questions please contact Amelia on 021 411 341.